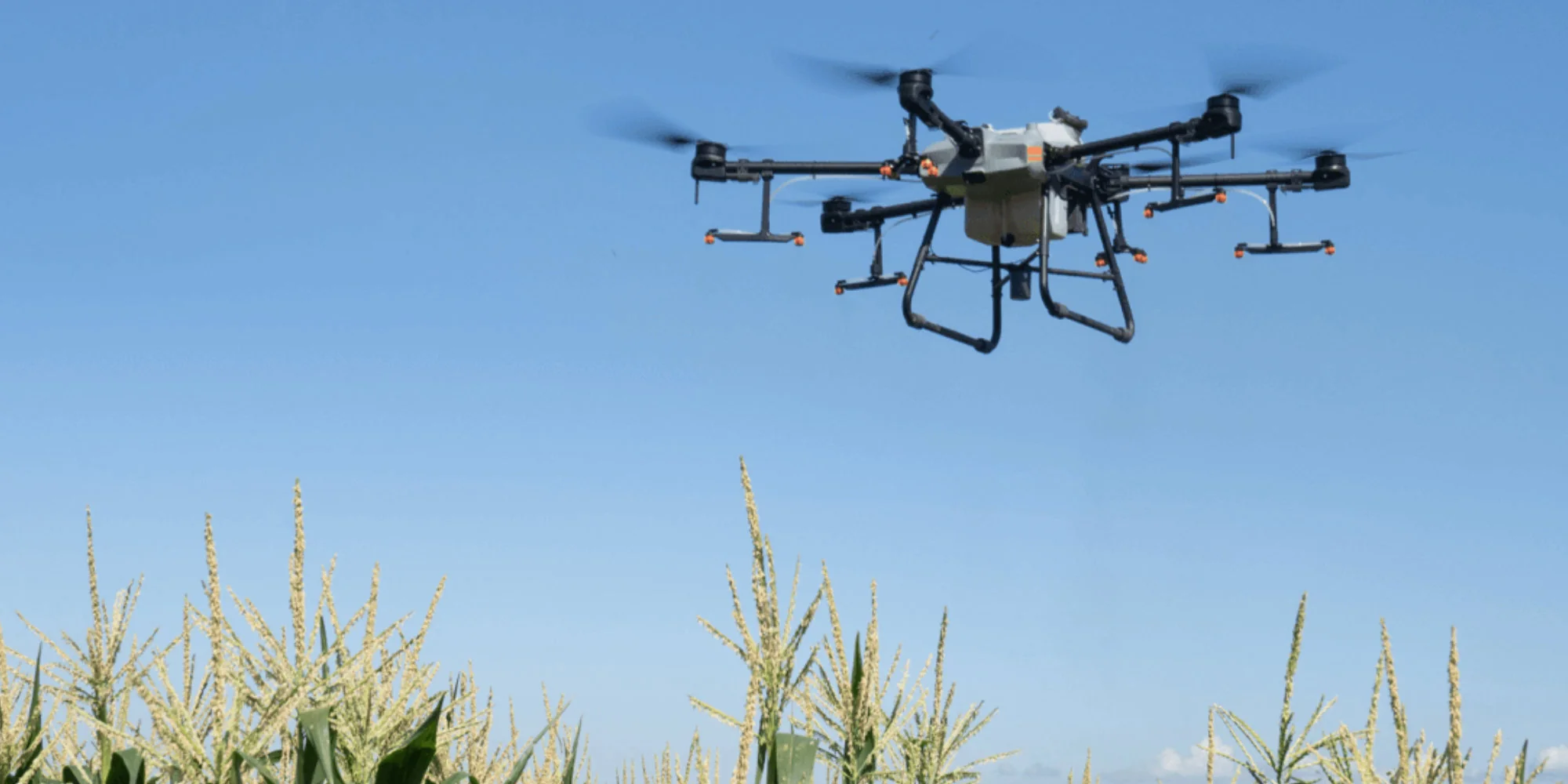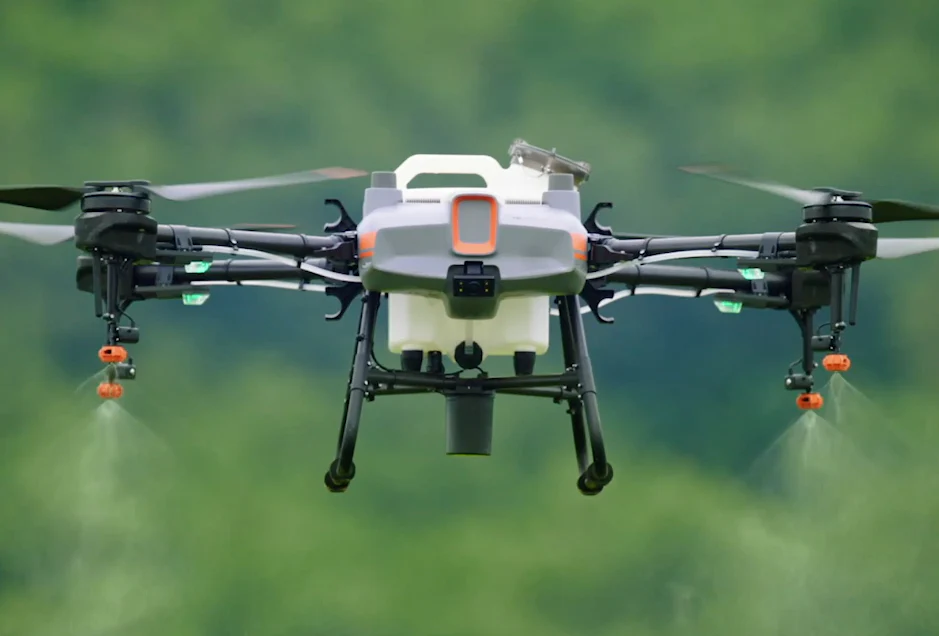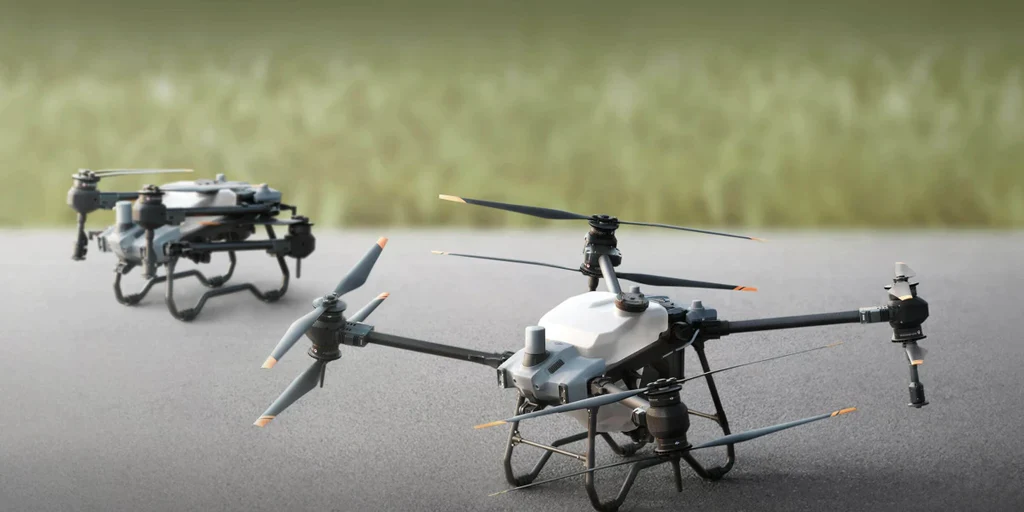 Industry-Leading Drones
More agricultural drone sprayer technology is coming out now than ever before.
Rantizo's research and development team is always reviewing the latest innovations with drone technology for custom application. Today, we work closely with DJI drones given their long track record and experience with drone use for agricultural applications. With millions of acres logged under their belt, we have confidence in their products as the industry leaders in agricultural drone sprayer technology.
Based on our research and testing, we currently offer the following drone models as the best options within our system:
Agras T10
Agras T30 
Agras T40 (available once approved by FAA)
Rantizo Certified Training
Once you've worked with our team to determine the best drones for your business, you'll need to know how to use them. Even if you've flown drones before, or even helicopters and airplanes, flying drones for agricultural spraying requires a different set of skills, focus, and understanding of the regulatory landscape.
We host several training sessions throughout the year for new pilots or experienced pilots using new equipment. This includes Rantizo Ground School, a comprehensive pre-flight and self-guided assessment program, along with Rantizo Flight School, an extensive two-day hands-on training in the field. Beyond that, continuing education is offered to cover new topics in the evolving landscape of ag tech and drone technology.
Our training curriculum is approved by the FAA to ensure all pilots who complete Rantizo Certified Training and pass our proficiency requirements are flying safely, legally, and efficiently.
Software Solutions
Our software solutions offer ways to incorporate convenience and efficiency into your workflows. Schedule jobs, store customer contact information, capture flight data, record compliance requirements and more! Our proprietary contractor app is designed to make workflows for custom drone application frictionless and simple. We also integrate with some of the largest agricultural ERP systems on the market to provide those same options on your terms.
Rantizo Care Support
Our training program helps set your pilots up for success in the field, but we know that things are bound to happen. The last thing you want is to be out in the middle of a field without the resources to troubleshoot and get you back in the air. We understand that time is money and empowering our customers with maximum uptime is critical for their business and their customers. Our omni-channel support team is available to Rantizo contractors and customers for assistance and guidance on topics ranging from the back-office to the field.
Rantizo's technical support provides real-time troubleshooting, in-field diagnostics, equipment repairs, and parts replacement.
Our fligh operations support assists with expertise and guidance on compliance requirements at both federal and state levels for legal flight operation and chemistry uses.

All of this is bundled into one dedicated Customer Success team for ease of access when you need it.
Insurance
In the event an incident does occur, have peace of mind that your business is covered! We work with an insurance provider to offer exclusive pricing on all coverage needed for safe and compliant operations:
Liability
Comprehensive chemical
Hull 
"Nothing has worked like this. My crops are looking amazing!"
"It saves me so much time."
"Thanks to Rantizo, I am able to get the results I need."

Rantizo is on a mission to
enable more production with less.
This mission is more relevant and needed in the agricultural industry than ever before. With sustainable farming practices, labor shortages, input prices, and the desire to use data to guide in-field applications all on the rise, Rantizo recognized that drone crop spraying was a solution that could solve for all of these problems.
Since 2018 we have been providing drone crop spraying systems and services that address both the field needs of farmers and the business needs of custom applicators, agribusinesses and ag retailers.